News
Journal of Drug and Alcohol Research accepted for indexing in Scopus
Ashdin Publishing is pleased to announce that Journal of Drug and Alcohol Research (JDAR) has been accepted for inclusion in Scopus, an important indexing database, widely used by the scientific community for article search and discovery. We would like to thank all of our authors, reviewers, and editors for all their hard work, which has made JDAR such a success in a short time.
Posted: 26 February 2016
Surgeon and Journal Editor Deiary Kader Helps Rebuild His Native Land by Rebuilding Its People
A former refugee himself, Prof. Kader returns home on medical missions to Kurdistan, Iraq, performing surgical procedures under truly challenging conditions
Two decades after leaving Iraq as a refugee, orthopedic surgeon Deiary Kader now returns regularly, leading volunteer medical missions to help the people of his native region. He also fosters medical advances around the world through his work as Editor-in-Chief of the open-access Journal of Orthopaedics and Trauma from Ashdin Publishing. This is his story of opening doors to better health for the most needy, through surgery performed in war zones under truly demanding conditions.
Deiary Kader, a young doctor from Kurdistan, once fled Iraq as a refugee. Seventeen years later, he returned for the first time to his native land, now a professor, surgeon and Editor-in-Chief of the open-access Journal of Orthopaedics and Trauma. After years of war, the country was devastated, with dire humanitarian and medical needs. Prof. Kader's goal was to identify patients who required the assistance of an orthopedic surgeon.
A Pretty Dire Situation
Over the past two decades, many medical workers have left Iraq, for security reasons. The surgeons who remain are trained in trauma surgery, but not the important elective procedures that can vastly improve one's health, ability to work and general quality of life. Experience, expertise and supplies for this type of surgery are all lacking. "I didn't expect to find it so backward and so hard for people there," Kader recalls about his first trip back to the region, five years ago.
Before returning to Kurdistan, he already knew he would find a standard of care inferior to what is offered in England. Even so, in the community around his birthplace, the city of Erbil, about an hour's drive from Mosul, he was surprised by the severity of disabling health conditions he found there. These were problems that could easily have been prevented in more developed countries: knee and ligament injuries that were not properly treated, fractures, long-term arthritis necessitating joint replacements.
The experience would lead Prof. Kader to return, with a growing number of volunteers, to perform much-needed operations like these. Giving hope to those who were left with so little, their work is genuinely changing people's lives—not the least of which their own.
"The Best Demonstration of Teamwork"
During the two weeks they take away from family and jobs back home to carry out these medical missions to Iraq, Kader and his small team of volunteers not only perform 45 to 50 operations themselves, but train local medical and support staff. They help improve hospital protocols, introducing, for instance, the practice of tracking patients' post-operative pain. In 2012, Kader brought an expert colleague with him to instruct 50 medical workers on the use of ultrasound machines to scan babies' hips. Congenital hip dislocation is a common and debilitating problem in Kurdistan, simply because no protocol has been in place to screen newborns. "This is something you can treat easily at four or five weeks of age," Kader explains, "not at five years, though." In other words, an ounce of prevention is worth a pound of cure, and the specialist's instruction was a "massive contribution," he says.
Kader has seen firsthand the troubles that arise when training and information are lacking, something that contributed to his taking on the role of Editor-in-Chief of the open-access Journal of Orthopaedics and Trauma from Ashdin Publishing. He believes open access is "an excellent idea, because it reaches out to more people. It's not exclusive." With the journal and his volunteer missions, he helps knowledge flow into less privileged regions of the world, but the learning is not all one-sided.
The rewards are equally clear for the surgeon and the volunteer medical staff who travel with him to Kurdistan twice a year. "You're up at 6AM every day, working 12-hour days, but everyone works together to get the mission accomplished. It's extremely positive and satisfying." Kader says. For the surgeons, nurses and physiotherapists making up the full-service team, the experience is just about as life-altering as the operations they perform. Certain team members had never even held a passport before. Their first trip abroad took them well outside their comfort zone, into a pretty grueling situation. But, in the end, "the majority of the team cry when they leave," Kader reveals, so strong is the bond they form with Kurdistan and its people.
The trips are even rewarding in terms of surgical skills gained; it's one big learning experience when conditions force you to improvise. "When we started, we were using a DIY-type drill on patients. And what do you do when the drill breaks in the middle of surgery…? There are these panicky situations that you're forced to deal with."
boya yapmaya gittim ama sex yaptik
Lena paul ailesine yardim ediyor
Turbanli kiz resimleri sikismeye doymayan guzeller
olgun motor oglunun kankasiyla sikisiyo
Magaza gorevlisi bana yazilmaya basladi
adam guzel kiza fena cakicak
kapicisiyla skisen unlu
Working through these challenges increases team members' confidence, as well as their respect for resources. "Back in the UK, I learned to become less wasteful than others," Kader feels. Where others might use multiple surgical tools—differently shaped instruments for different purposes—he has learned to need only one. "My hands are used to that. You adapt and improvise." In the UK, one might open three or four packets of disposable items, in case the surgeon needs them. In Kurdistan, you don't open anything unless you need it.
There is knowledge to be gained from the Iraqi health system, too, Kader notes. One example has allowed him to shorten hospital stays for some of his UK patients. For certain operations, he would have kept someone in the hospital for four days, but in Kurdistan they were going home in half that time. This was by necessity, of course, but Prof. Kader felt empowered by what he had seen in Iraq to get his patients home faster.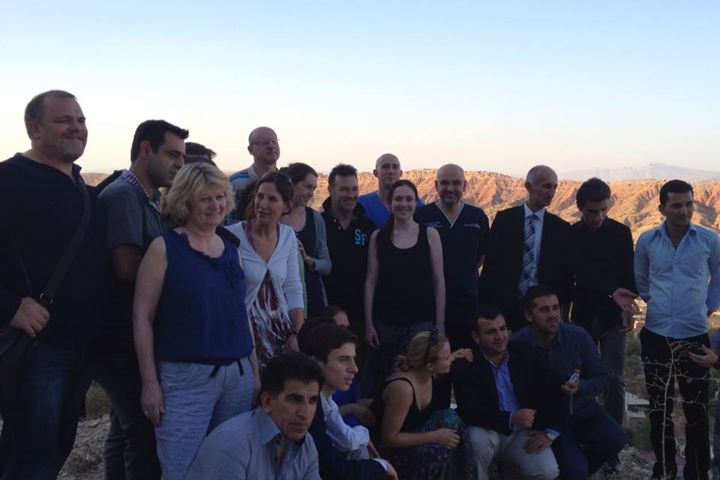 The surgeon sees no end in sight for his missions to help the poorest people of this region. For one thing, there is an "endless amount of work. There are 76 patients waiting for operations in one hospital alone." More and more volunteers want to join him, as well. At the moment, they don't have the funds to organize more than one or two trips per year, with all the necessary—and expensive—medical supplies. Fortunately, the orthopedic industry has been extremely supportive by donating supplies. Hospitals have also given them anything that can be spared and products approaching their expiration date.
Kader now also works with larger organizations, such as the International Committee of the Red Cross, which helps Syrian refugees in Lebanon. All of these experiences have taught him one more thing: "I have realized there is a lot of goodwill in people that has not been tapped or explored. People are very giving. That's something that, unfortunately, is not acknowledged." When asked what he would like the world to know about his missions, Kader doesn't appeal for more support. Rather, he wants people to know this is not just about his native land. While the world is full of bad news, his humanitarian work lets him cross paths with good people from around the world and take part in all the positive news they create.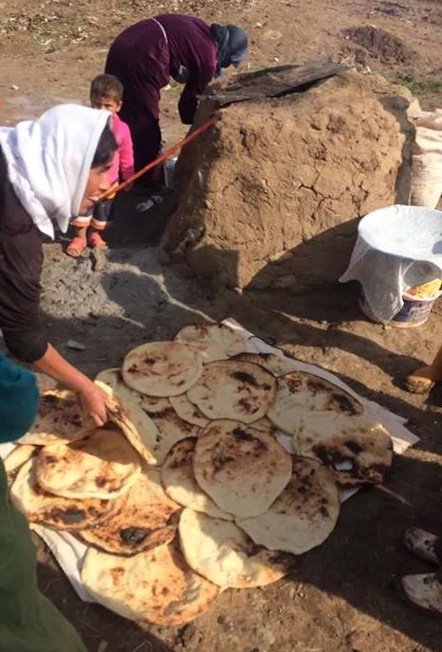 Posted: 15 January 2016
Recognized for Ethics in Publishing: Ashdin's Journal of Drug and Alcohol Research
The Committee on Publication Ethics has granted membership to JDAR for demonstrated integrity in scholarly publishing
Ashdin Publishing is pleased to announce that the Journal of Drug and Alcohol Research (JDAR) has joined the ranks of journals recognized by the Committee on Publication Ethics (COPE) for their commitment to ethical publishing. COPE defines best practices and offers its members guidance in achieving and maintaining high ethical standards. Journals seeking membership with COPE are assessed against a set of criteria judging ethical practices in publishing.
The official journal of the International Drug Abuse Research Society, JDAR is a peer-reviewed, open-access journal led by Editor-in-Chief Michael J. Kuhar of Emory University. It publishes original research, both basic and clinical, in the fields of drug, nicotine and alcohol abuse, along with reviews, protocols, news and views, and commentaries. JDAR's editorial board is responsible for the peer review of every article submitted, along with a minimum of two outside experts. Manuscripts are published online as soon as they are accepted, helping to reduce the often-lengthy publishing times for research.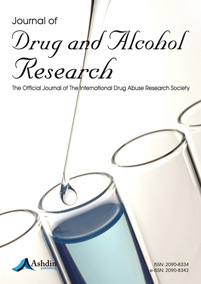 The Journal of Drug and Alcohol Research also supports efforts to improve reproducibility of research results, a topic of great concern to the scientific community. As Dr. Kuhar wrote in a letter published in the journal: JDAR "will judiciously follow recommendations made by responsible groups. It seems reasonable to suggest that readers and submitters follow this topic and the recommendations from the NIH and elsewhere. Everyone—authors, editorial staff, readers, and reviewers—want JDAR to be a solid and trustworthy journal."
Ashdin Publishing congratulates the Journal of Drug and Alcohol Research on its attention to maintaining ethical, rigorous scholarly publishing standards and the recognition of its efforts by COPE.